2019-2020 Admissions: NCR
2019-2020 Admissions: NCR
Eyes fervent, hearts trembling and, hands joined in prayer. Oh no! It seems as though this is a narrative of a sports event like the Asian Games, if not the Olympics. Don't click out! You're not reading about a sports event. You are reading about Nursery 2019-2020 admissions in NCR, a matter which takes priority over everything else, in many households around this time of the year.
Year 2019-2020 is going to be no different. But it's going to be a lot better with Justdakhila around. We cannot grant your child's admission in a school of your choice but we are here for everything else .This article gives you clear guidelines about what to expect and how to prepare yourself for the formidable task of getting your child admitted to a decent school, which is going to shape him/her for the future.
The Delhi/NCR region has about 1500 schools which can accommodate close to 1.25 lacs students. Only 75% seats are open for general admissions as the rest are reserved for economically weaker or disadvantaged students. The admissions for these seats are undertaken by the government.
The first thing that you should do is set your paper-work in order. The list of all the certificates and documents required is as follows:
Aadhaar card: It is mandatory to have the Aadhaar card of the child this year. If you haven't got it made yet, do so ASAP. There are centres where this process is done hassle-free.
Birth Certificate: Along with the Aadhaar card, the child's birth certificate is mandatory for applying for admission.
Baptism certificate and a letter from the Priest (For Catholics only )
Address proof : Schools ask for one address proof but it is better to have two on hand, as some schools may surprise you. The valid address proof includes: Land agreement/Rent agreement (whichever is applicable )/Passport / Aadhaar card / Voter ID / Ration card / Electricity bill / Phone bill / BSNL Landline bill. Documents can be in the name of either parent.
Passport sized photographs: Photos of the child, father, mother and/or escort (the person who will be picking up the child from school) are required. Having several copies of the same will help you avoid any last minute rush. A lot of schools also ask for a recent family photograph (also passport sized).
Identity Proof of parents: Apart from the originals, always keep self attested copes of identity proof documents like Aadhaar card/Passport/Pan card/Driving license on hand.
Immunisation Chart of the child: updated medical proof of the child is required.
The above mentioned papers are mandatory. Apart from these, you can submit documents which can help in getting more admission points for your child, improving the chances of getting selected substantially. Those are as follows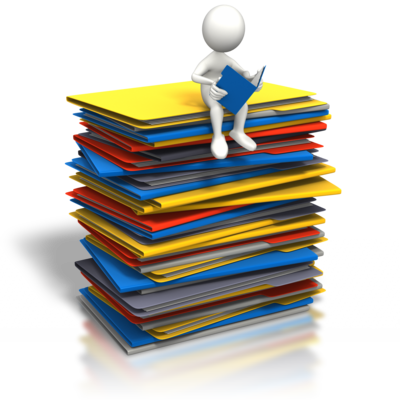 Sibling Quota: Most schools offer extra points for children who have siblings in the same school. Submit copies of the fee slip of the sibling.
Children with special needs: Only certificates from a government hospital stating the disability are accepted.
Single Parent: If you are a single parent, provide related legal documents.
Alumni Quota: Some schools give extra points to children of parents who were alumni of the institution. Provide documents of proof of the same, such as Passing certificate/Migration certificate/Alumni Association membership card.
Staff Quota: Every school has quota for their staff's children. Find out the specific required proof and submit.
Affidavit for first born child/Affidavit for girl child: A few schools give preference to single child or first born child, provide proof of the same. Some schools even give extra points for girl child.
Keep several self attested xerox copies of all the above with you.
For candidates belonging to the EWS/DG category, the government has set up a website that will help a great deal.
NOTE:

The age limit for classes Nursery, KG, and Upper KG is three, four and, five years, respectively. As per the Delhi High Court order, an upper age limit has also been set for year 2019-2020 admissions. It is as follows-
Less than four years for nursery admissions, under five years for kindergarten and less than six years for admission to Class 1.
Schools award points according to their own criteria which might differ from each other, but the basis remains the same. There is no written exam or interview of the child or the parents.
Lastly, a piece of advice for the parents is to decide the dream school for your child but apply to all possible options. If you get selected in a low priority school take admission and wait for the next option to materialise. You can always get the refund when you withdraw admission. Continue with the process untill you reach the dream school for your child.
Remember to take advantage of the professionals in simplifying this process. Websites like Justdakhila can help you through this process within the comfort of your own home. All you need to do is fill one common form to apply to all schools of your choice and you don't even have to visit each school or wait in line for hours! We help you with the paper work and make sure that you do not miss anything. You can even keep track of the process with the help of our user-friendly mobile app! 
For all parents who think that the admission process is a bane to our society, JustDakhila is here to turn it into a cakewalk!
 We hope this helps the parents out and we wish you All the best for this endeavour.
Author
Mamta Kumar
Just Dakhila